Eduardo Dingler, Exploring with Eduardo: The adventure continues | Eduardo Dingler
1 min read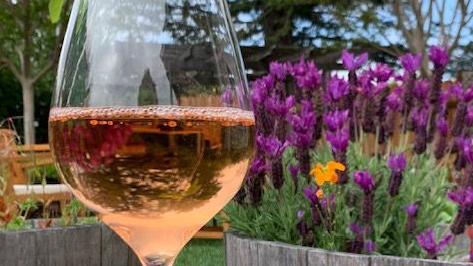 — 2018 Ottella RosesRoses Rosato Alto Mincio IGT ($19) A passion-driven producer located in San Benedetto di Lugana in the Veneto. This wine is produced from local grapes, Corvina, Molinara and Rondinella, which are used to make Amarone wines. This varietal gives a heightened color scheme and stone fruit aromas that culminate in a floral arrangement.
—2019 Capitelle des Fermes Rosé Les Muriers Pay's D'OC ($18). A light-toned, bright and joyful experience, one of those wines that wake up the palate and set the tone. Crafted by a young producer in the south of France, this wine brings high acidity and rhubarb notes with a touch of sage.
— 2019 Arnot-Roberts Touriga Nacional Rosé, Lake County ($30) Not your usual rosé and not your usual California grape. Originally from Portugal, Touriga Nacional is a highly expressive varietal grown under the right conditions. This wine offers an explosion of wild red berries and fruit cake spice with a powerful and zippy finish.
— 2019 Lorenza True Rosé, California ($22) An enlightening experience year after year. Crafted by mother-and-daughter team, Melinda and Michelle, this Grenache, driven by Rhône varieties, dances beautifully on the palate. Orchard fruit meets citrus and honey with a palate-cleansing finale.
— 2019 Monte Rio Cellars Dry White Zinfandel, Lodi ($22) the brainchild of two stars in the "New California" wine scene, Pax Mahle and Patrick Cappiello. This wine is the ultimate party-chugger, dry as a whistle with aromas of candied dried cherry and racy, crisp fast driving with the top down though the California landscape.