How you can explore Sheffield's storied history with these free events as part of Heritage Open Days
3 min read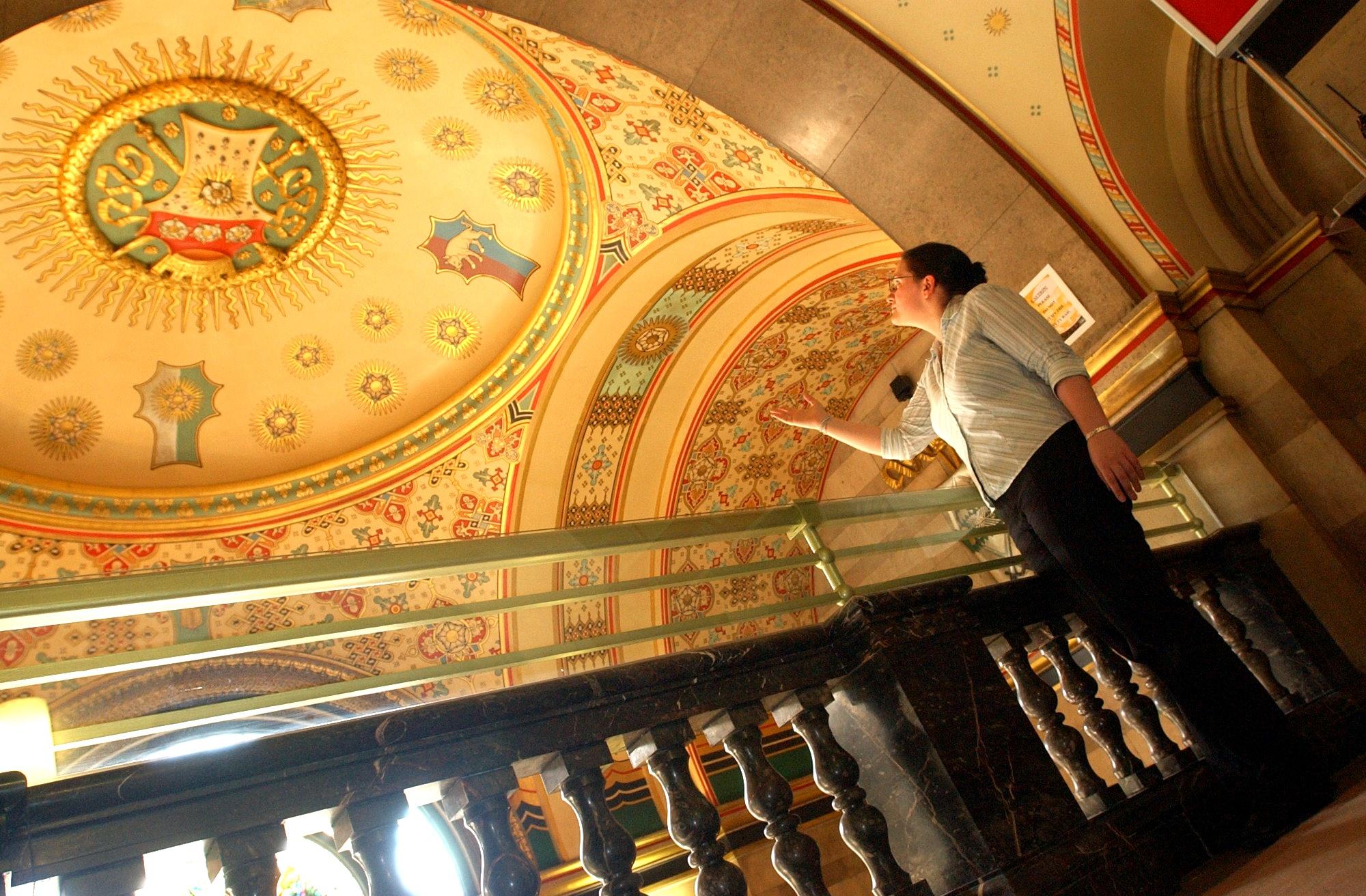 Emma Bond took a guided tour around Sheffield City Hall as part of the nationwide Heritage Open Days in 2003
For the first time, the Heritage Open Days (HODs) programme will comprise a mix of in-person and digital events; communities will be able to celebrate the stories of the places and spaces that are important to them while staying safe and adhering to current social distancing measures.
For those who want to get and explore between September 11-20 there are still lots of events to keep you informed about the city's past such as family-friendly self-guided trails around the Sheffield General Cemetery, Broomhill's Hidden Garden at Broomhill Community Library and Sheffield Home of Football Heritage Walking Tour starting at the Crucible Theatre.
Annie Reilly, Head of Producing, said: "Heritage Open Days is about connecting people so we can share in the amazing stories of the places, spaces, nature, heritage and history around us. The last few months have shown us how online events can bring us together even when we have to remain apart.
"We have seen some ingenious approaches to culture going digital, from virtual tours and online galleries to up-close explorations of artefacts and objects, through to workshops and live-streamed debates. We're excited by the potential for HODs, not least of all because so many more people will be able to experience the festival regardless of where they are in the country."
For those who still do not feel comfortable leaving the house just yet there are the new digital tours such as the Virtual Tour of SRSB's 160 Year History with Sheffield and an Audio Tour of the Sites of the Music Halls and Taverns of West Bar, Sheffield as well as an online video tour of the Hidden Nature in St Marie's.
This year's theme is Hidden Nature, which offers an opportunity to discover the nature that exists on our doorsteps, as well as the built heritage. Areas of the countryside that aren't normally accessible to the public will be opened up and events will reveal the hidden history of not just our natural landscapes, but also gardens, green spaces, urban parks, orchards, vineyards, farms and forests.
Annie Reilly said: "Over the last couple of months, with time outdoors being limited, access to nature has become even more important to many of us and HODs will give us all something to look forward to. From socially distanced 'netwalking' and rural rambles, to nature-inspired art collections, scavenger hunts, food and craft events – we're excited to see how the theme of 'Hidden Nature' is interpreted and used to create exciting online and offline events and activities."
Heritage Open Days is coordinated and promoted nationally by the National Trust with support from players of People's Postcode Lottery. Every single Heritage Open Days event is free, including access to many sites that usually charge for admission.
With more than 30 events happening across the city there will be something for everyone, for the full list click here.