Residents favor local control of Savoy Recreation Center | Parks-recreation
4 min read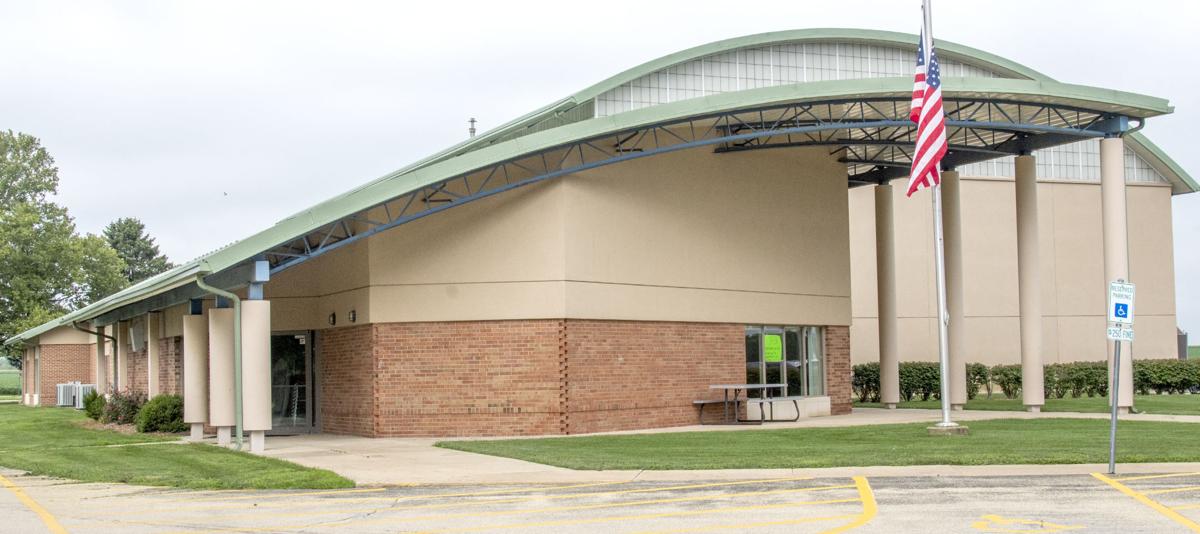 SAVOY — The handful of Savoy residents who weighed in on the village's recreation center Wednesday were clear: Keep the center in the hands of the village and work to make it fiscally sound.
"I truly believe if the (Stephens Family YMCA) is given control over the Savoy Recreation Center, it could very well lose the integrity and character of a business that has been such a blessing to this community," said long-time resident Paula Baker.
"You guys have got a diamond in the rough here. I hope (a lease to) the Y doesn't happen," said Kevin Booky of Urbana. "I love the hometown feel. It's a safe place. It's clean. I don't want to see the place turn … corporate. I know I'm not a taxpayer, but I do use it a lot."
Baker's and Booky's comments were representative of the feelings of 10 users and two staff members who addressed trustees at a two-hour study session prompted by Trustee Bill Vavrik.
On the board for about 18 months, Vavrik said he took a closer look at the village's recently passed budget and wanted to know if other trustees felt supporting the center using the general fund was excessive.
"The village has some 'must provide' services: public safety, building and zoning, streets and sidewalks," he said in a presentation he prepared to spark a conversation. "The Rec Center is not a 'must provide' service."
He cited the village's need for a new snowplow truck, possibly a new fire engine and street repairs to correct inadequate drainage as examples of needs competing for dollars.
Vavrik said he wants the center to be closer to a break-even or even a profitable enterprise.
The 2024 payoff of the bonds issued to pay the village's $1.6 million portion of the 15-year-old facility will help, he noted.
Vavrik said he was there to listen and get ideas to supplement the four he set forth: leave things the way they are, work to create a park district with taxing power, develop a plan to bring in more revenue, or lease the facility to an entity that would put it on a path to financial success, such as the YMCA.
Vavrik said he's had only two brief meetings with Y officials to gauge interest and chose them because the Y's mission aligns with the rec center's and because the Y is always looking to expand programming.
He stressed that stipulations could be written into a lease that both parties would negotiate.
Trustee Jan Niccum, who attended the meeting virtually, said before any changes are made, there needs to be more comparison to similar-sized communities with recreation centers. Savoy is approaching a population of 9,000.
"Amenities don't have to break even or even make money," Niccum said. "People pay to live in Savoy and get amenities when they pay taxes."
Niccum politely poked Vavrik, a civil engineer, for bringing up the need for infrastructure improvements at a time when Niccum's proposal to put a home-rule referendum on the fall ballot, which would enable the village to collect a local gasoline tax, among other powers, was recently put off by the trustees until the April election.
Savoy resident and rec center user Dick Berg said he thinks the center needs to do a better job of promoting itself and personally disliked the notion of creating a park district that would result in more taxes. He urged trustees to adopt a long-term plan for the center, review it regularly and change it if things aren't working.
Former village Trustee Becky Pittman said she does not like the idea of leasing the facility to someone outside the village and said changing things in the midst of a pandemic isn't a good idea. She also said that the new village administrator set to be hired within a month should be part of any conversation about changes.
Another former village trustee, Bill Smith, whose professional background is in parks and recreation, urged the board to leave things alone.
He noted that the amount of money spent on the village's seven parks and the recreation center per person through its municipal tax rate of almost 73 cents per $100 assessed valuation is "really quite a bargain."
Lexi Hartman, the rec center's program director, said the fees charged are simply too good of a deal, and that there have been virtually no price increases since the facility opened 15 years ago.
Mayor Joan Dykstra thanked Vavrik for being "courageous" enough to bring up the topic of being more fiscally prudent with the rec center but said nothing would be done right away.
"Sometimes, fresh blood does that," she said.